Coastline are among the best seaside fish and chip shops in the UK according to an article published earlier this year by The Guardian.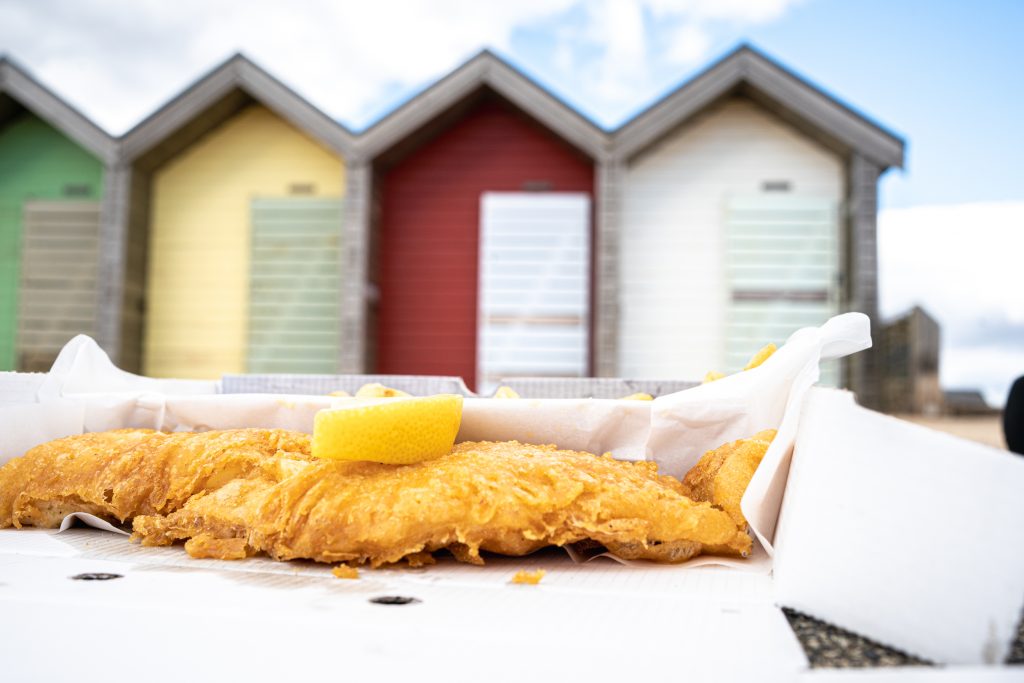 The introduction by the acclaimed food critic Jay Rayner mentions the pertinent connection between trips to the seaside and the nation's favourite dish. We certainly agree with Jay when he claims that fish and chips taste even better in the fresh sea air!
The list of 20 establishments from coastal locations throughout England, Scotland, Wales and Northern Ireland, is a roll call of great UK-based fish and chip shops.
In the article, The Guardian's Sarah Turner shares her thoughts on Coastline; "A sign tells you what spud varieties are being fried, alongside properly northern portions of mushy peas, gravy and curry sauce."
Following our inclusion within the article, Coastline manager Debbie Walker said: "It's an amazing achievement for us. We're just overwhelmed and extremely proud, everybody works so hard and to be recognised for something like that – wow!
"And especially this short after the pandemic because everybody has worked so hard throughout that. We were short staffed as we never reduced our business hours, it was a massive team effort between our loyal staff, customers and management."
She continued: "This summer is going really well, we have our regulars that come in every week and some travel quite far, they're not just on our doorstep – it keeps us going nicely. Our motto is we're large enough to cope and small enough to care!"
You can read the Guardian article in full, here