Highest-Grade Sustainable Fish
Our cod and haddock are sourced from sustainable Icelandic waters. We know everything about our fish, even the name of the boat they are landed on!
We want to keep fish and seafood on the menu forever so future generations can enjoy its great flavour and high-nutritional value. Sustainability is therefore always at the forefront of what we do which is why all our fish are approved by the Marine Stewardship Council (MSC).
Preparation is also key to the quality of our fish. All our cod and haddock are skinless and boneless when they arrive and kept in pristine condition prior to being cooked and served to you in deliciously crunchy batter.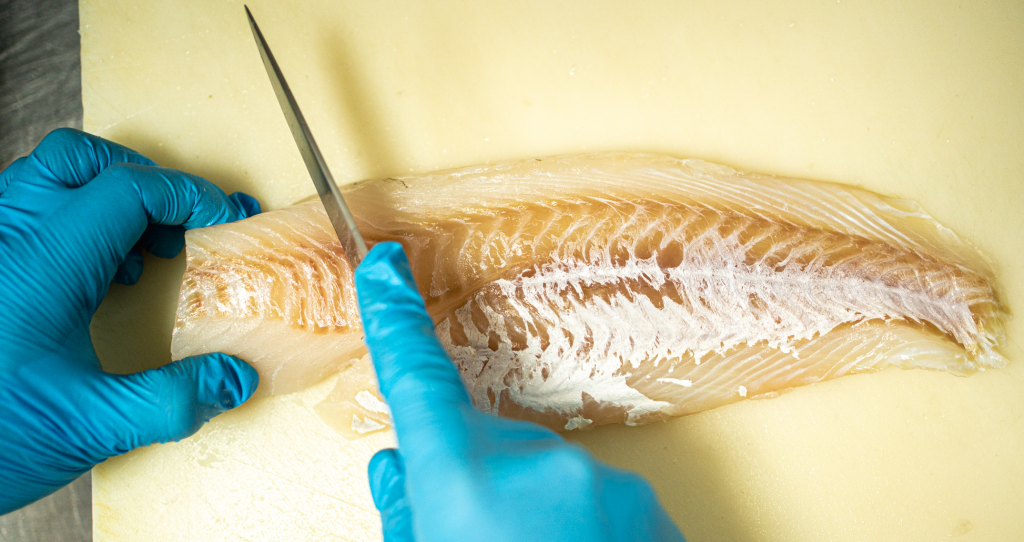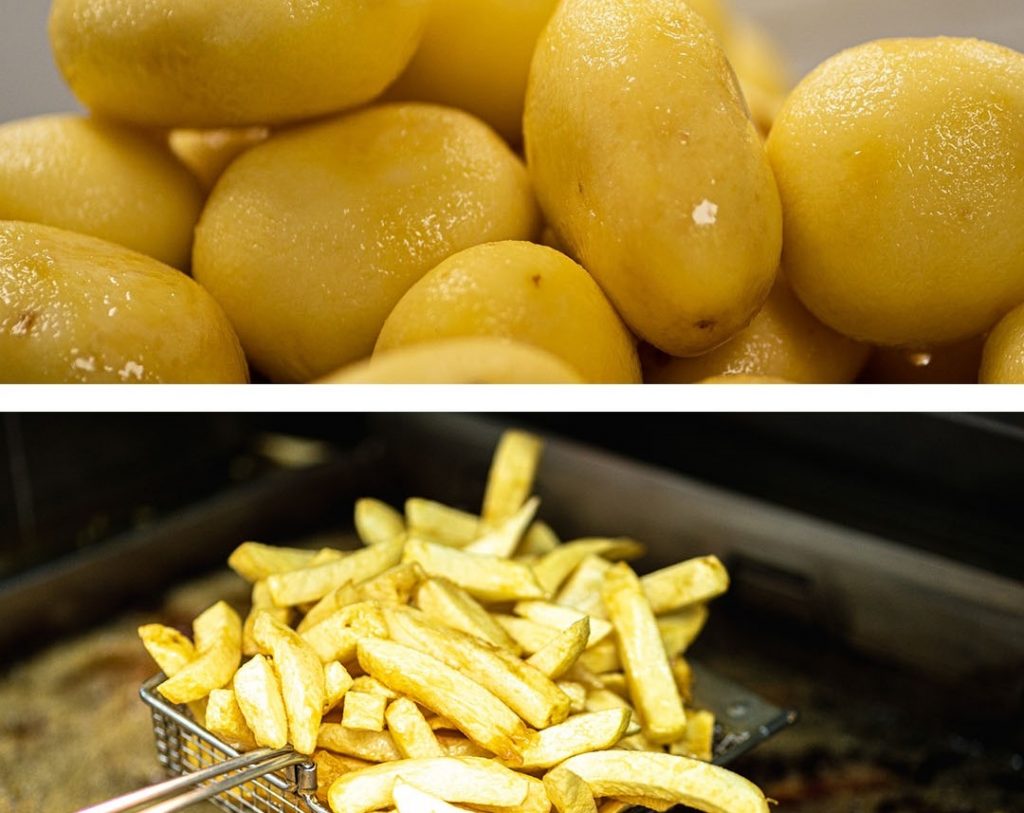 Best Potatoes All-Year-Round
We acquire all our potatoes from a reputable local supplier who ensures our chips are made with the most suitable variety of potato for that time of year.
To keep you informed when you visit Coastline, we even have a sign in our restaurant telling you which variety of potato we are using that day.
It has always been our policy to support British farming by using homegrown potatoes and we'll continue to do so. We think the Great British potato is the best and believe that's what our customers deserve. 
Once they have arrived it is then our job to transform humble potatoes into the perfect chips, which everybody knows are crispy on the outside and fluffy in the middle, lovely!
Did you know: We only use non hydrogen, trans-fat-free vegetable frying oil in all our cooking.
What Else Is On The Menu?
You didn't think we'd built our reputation on fish and chips alone, did you? Our extensive menu has something for everyone.
Seafood
If you are a fish and seafood lover but would like to try something a little different to our battered cod and haddock, our bass and samphire (pictured) is highly recommended. This dish is pan fried to perfection by our chefs and is packed full of flavour. Other seafood options include hand-cut squid rings, pan fried king prawns and mackerel goujons.
We have introduced gluten-free Thursdays to provide those with a gluten intolerance an opportunity to enjoy the nation's favourite dish.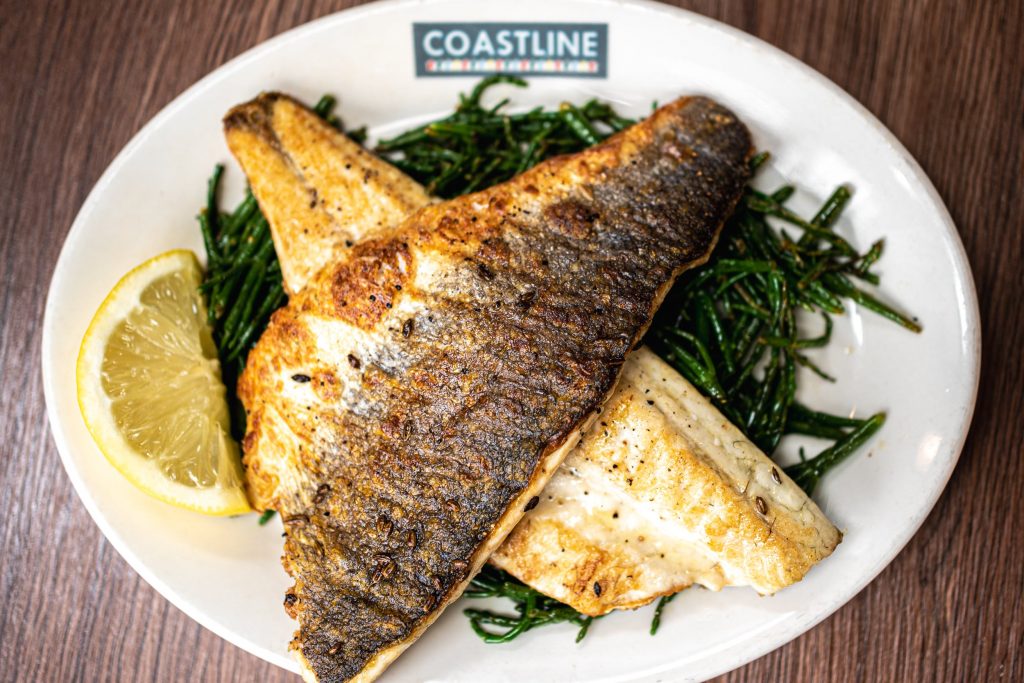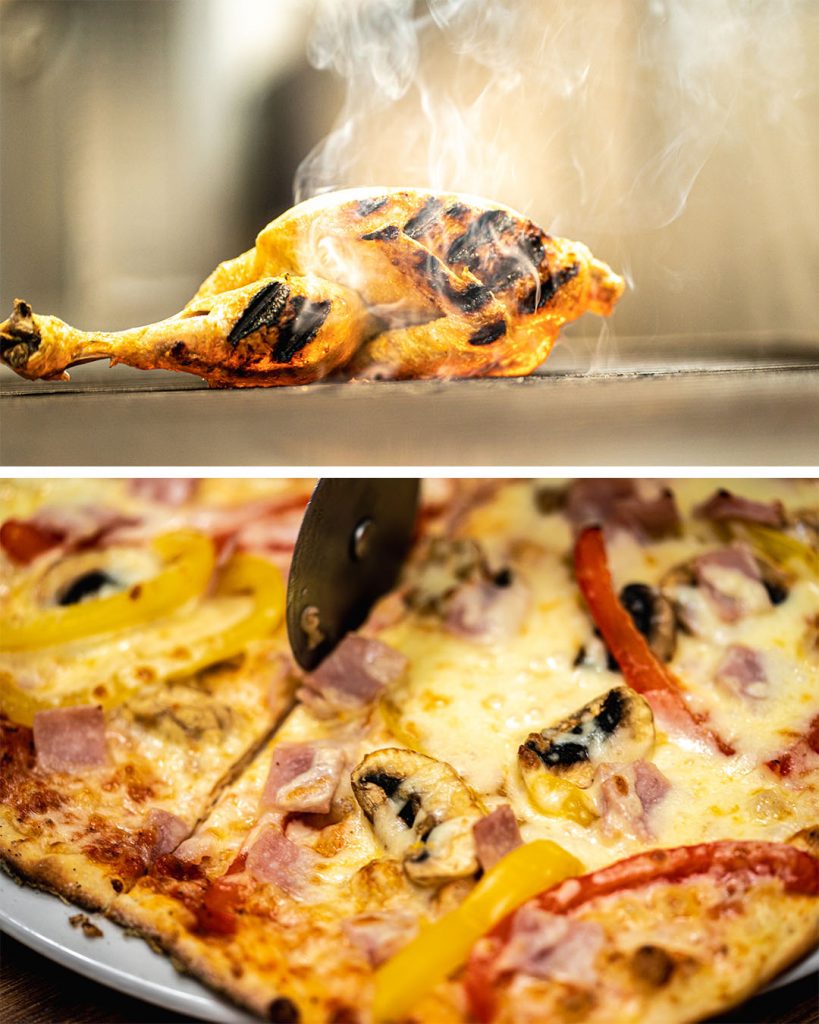 Traditional Favourites & Grilled Classics
Whether it's homemade patties and fishcakes or classic pie and chips, our traditional favourites have kept our customers happy for years. We can't forget to mention our succulent, prime quality pork sausages either!
From The Grill
Our 100% steak minced beef burger is ideal if you are feeling especially hungry, it is served with bacon, cheese, battered onion ring, salad and tomato. Other grilled burgers include chicken, vegetable and halloumi. Our half flamed grilled chicken is another delicious option.
Pizzas
You can also select from a wide variety of handmade pizzas made from fresh dough and cooked in our pizza oven. The options include Classic Margherita, Peperoni and Marinara.
Not Forgetting…
Our homemade mushy peas, curry sauce and gravy are the perfect complement to our main courses. We also have beans and homemade coleslaw to choose from too.
Something For Our Younger Customers
Our children's menu offers tasty favourites like fish bites, chicken fillet bites and sausages all served with chips, a choice of side and a drink.