Restaurant
Both our restaurant and takeaway are open seven days a week, and our full menu is available whether you are sitting-in or taking-out.
A trip to the coast isn't complete without fish and chips and you can enjoy this classic dish in comfort by dining in our 175-seater restaurant.
If you want to try something different, you will not be disappointed by our extensive menu which includes seafood, pizzas and a variety of grilled favourites.
Fancy something for after?
Our Ciccarelli parlour offers a fantastic selection of award-winning gelato and real Italian coffee.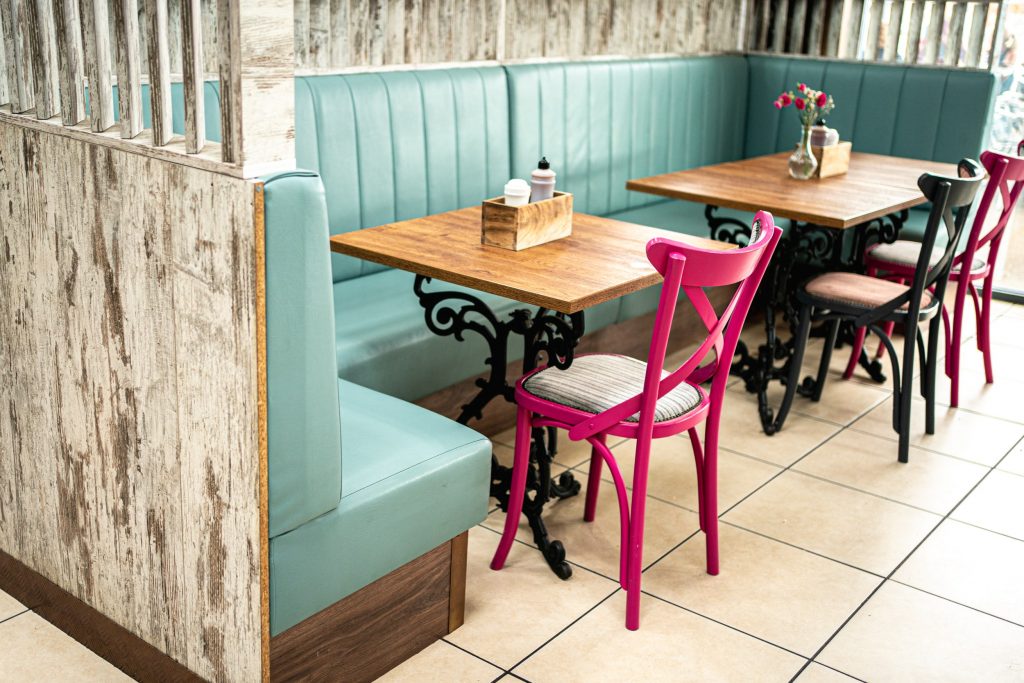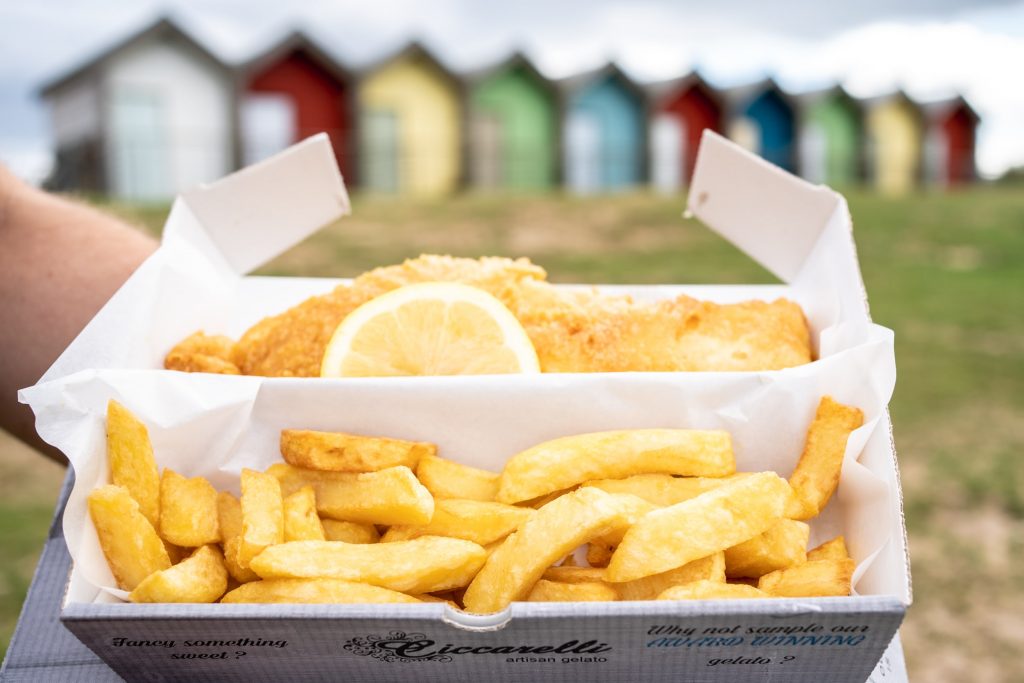 Takeaway
There are few pastimes more ingrained within our culture than fish and chips at the seaside and with our coastal location you don't have to go far to find golden sands and crashing waves.
For the true authentic experience, find a spot on one of the many seated areas along the promenade or better still, plonk yourself on the beach itself before tucking into our award-winning food!
Taking your food home?
There is plenty of free parking right outside our restaurant. There is no need to book in advance unless you are planning to visit us as part of an especially large group.